The cheerleader needs a veteran that isn't broken to cover for all his inadequacies. Personally, I think he needs to go after this season, but on a positive note, after Rooney makes the ball-less decision to bring him back in 2022 so he can remind us that "the standard is the standard", hopefully we at least end up with Aaron Rodgers to help make Tomlin look a lot less incompetent.

Sports Top Stories
Aaron Rodgers' Latest Comments Should Get Steelers Fans Excited Again​
---
By Jason HallOct 13, 2021

Photo: Getty Images
Aaron Rodgers
has once again publicly shown his appreciate of Pittsburgh grit.
During his latest 'Aaron Rodgers Tuesday' appearance on
the Pat McAfee Show
, the reigning NFL MVP subtly praised the Steel City once again.
"You want some of those guys who are those gritty, hard-nosed, blue collar, Pittsburgh, you know, tough type of guys," Rodgers said in the clip shared by McAfee, a native of nearby Plum, Pennsylvania.
Rodgers' comments come after
FOX Sports
'
Jay Glazer
reported Steelers head coach
Mike Tomlin
wasn't interested in replacing
Ben Roethlisberger
with an inexperienced quarterback should the 39-year-old quarterback retire after his current contract expires next offseason.
"Ben Roethlisberger — (when) it's time for him to move on — Mike Tomlin has told me he doesn't want to start over with a rookie," Glazer said. "The Steelers are going to want to go with somebody who is a veteran … The Pittsburgh Steelers, they are going to need a veteran quarterback, obviously, (considering acquiring Rodgers) makes sense."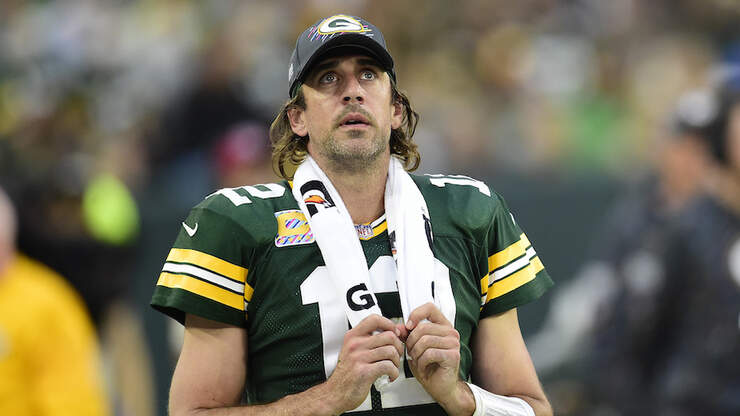 Is Aaron Rodgers trying to join the Pittsburgh Steelers next offseason?

dve.iheart.com